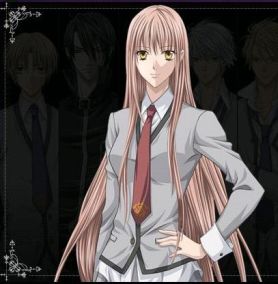 Toko Murasame is a Zweilt guardian. She is also the older sister of Tsukumo Murasame.
Personality
Edit
Toko is a bright, cheerful girl who cares for those around her. She has a close bond with her brother and cares for him deeply.
Biography
Edit
Her ring like the other Zweilts produces a huge sword called Eon (eternity) when necessary in battle. She attends the same high school as her brother and their closeness makes many other girls jealous of her.
Appearance
Edit
She is a very beautiful young lady who appears to be in her mid-teens one year older than Yuki and most of the Zweilts. She has waist-length ash-bronze hair with golden eyes. She is also tall and slim.
RELATIONSHIPS
Edit